Under blue sky of villages in Iran where you can feel the warmth of sunlight on your skin without worrying about different kinds of pollution kilometers away from mechanical life and its troubles, you can walk in a magical garden and pick fruits right from the trees.
Experiencing ecotourism in Iran lets you to live like a villager, lodging in a wooden or brick house or  nomad tents alongside peasant families eating from the organic food they made themselves or maybe drink the milk you, yourself did in the morning.
One of the small businesses which has introduced since 1994 is developing Eco-tourism lodging in three form of Eco lodge, Eco camp and Eco hotel which its main aim was having an identity of ab-originality and reaching sustainable tourism.
Most of these lodgings are operated by local families and different activities like introducing local food and drinks, instructing and selling handicrafts and performing local music and theater. The most important aspect of Eco-tourism lodgings is the cooperation of local family members and society.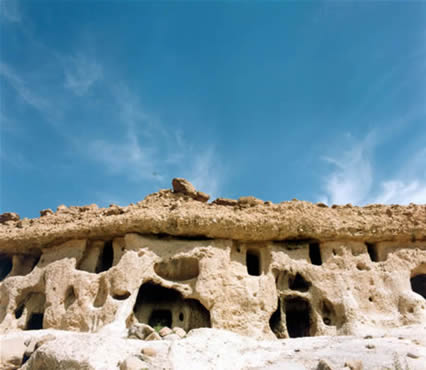 Hand-made stone houses in Meymand village near Kerman.
Turkmen Eco lodge